Irritable Bowel Syndrome affects 1 in 5 people in the UK and US and it is slightly more common in women than in man. If you have been troubled with this frustrating health condition, perhaps you might be wondering if there is a highly effective IBS treatment, which will be able to provide you with a lasting solution.
There isn't a single cure that is suitable for everyone, but just a few changes in lifestyle can easily make a significant difference to IBS symptoms. IBS diet and stress management play a vital role in natural irritable bowel syndrome treatment. These methods never produce any unwanted side effects, as they only use 100% natural ingredients or techniques, but you might possibly have to try different approaches or their combination before you find complete relief.
IBS treatment will also be determined by the specific type of symptoms you are having. If your symptoms aren't too awkward or painful, it is perfectly acceptable not to have any treatment at all. However, if your symptoms are really acute and you are given any prescription medication by your doctor, be sure to ask or read the leaflet to be aware of any side effects.
In certain cases I believe it is unavoidable to manage this issue with conventional medicines, however, before you go down that road, I highly recommend trying natural irritable bowel syndrome treatment options, as the majority of sufferers are in fact able to effectively manage their symptoms using natural self-help strategies.
Watch This Interesting Video About What an Expert Says About Natural Irritable Bowel Syndrome Treatment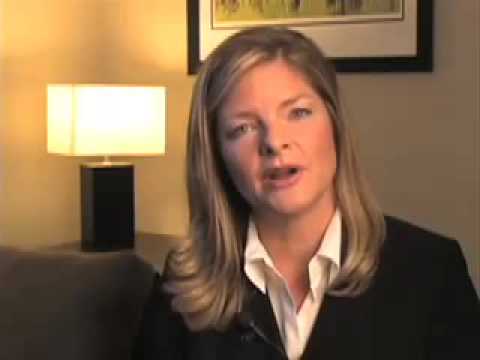 Natural IBS Treatment
Address the Root Causes
Although I will make suggestions to relieve your irritable bowel syndrome symptoms by using a selection of health supplements, it's always important that you address the underlying causes that might have contributed to the development of this problem. According to experts the most common ones to look for include:
An Unhealthy Diet and Lack of Exercise – Everybody knows that the lack of these two vital components of a healthy lifestyle can lead to not only the development of IBS symptoms, but a whole array of different types of health issues. You might find our article on IBS diet helpful.
Lactose Intolerance – Lactose is present in most dairy products and many IBS sufferers are not aware that they have over the years developed an intolerance to them.
Stress and Emotional Tension – A healthy diet, regular exercise, relaxation techniques, stress management, hypnotherapy and aromatherapy have all been known to help alter the way the nerve impulses are processed in between the brain and the intestines.
Food Allergies – Intolerance to certain foods can be developed in childhood as well as in adulthood. The most commonly encountered food allergies are eggs, nuts, garlic, gluten, milk, cheese, yeast, sugar or caffeine.
Candidasis or Dysbiosis – either together or on their own individually.
Supplements Check List
A great multi vitamin and mineral supplement, such as Life's Fortune® MultiVitamin & Mineral can be a great addition to irritable bowel syndrome treatment, as it will help you support a deficient diet.
A probiotic supplement containing acidophillus and bifidus, such as Nature's Bounty, Chewable ACIDOPHILUS with Bifidus MILK FREE will boost the levels of beneficial bacteria in your intestines, which is essential to promote good bowel function or to overcome candidasis in cases of yeast overgrowth.
A high quality melatonin supplement, such as Triple Strength Melatonin by Swanson will help you establish optimal sleep patterns and cope with everyday stresses a lot better.
Taking a fiber supplement, such as Rainbow Light Everyday Fiber System is very helpful for treating IBS cases predominantly linked to constipation symptoms.
Peppermint oil capsules, such as Nature's Way – Pepogest Ec Peppermint Oil can be very effective for several sufferers, as it is well known that peppermint oil benefits many different types of acute problems involving the gastrointestinal system. It has a number of beneficial actions on the stomach, liver and colon. Its anti-spasmodic effect calms the muscles of the stomach and digestive tract, thus relieving abdominal pain, gas, gallstones, halitosis, diarrhea, constipation and vomiting.
Aloe vera juice, such as  Aloe Vera Juice Organic No Preservatives is also one of the best natural irritable bowel syndrome treatments. It can help reduce many of the symptoms associated with this frustrating condition, including bloating, wind, gut pain, diarrhea or constipation.
Aromatherapy Irritable bowel Syndrome Treatment
Suggested aromatherapy essential oils for the treatment of irritable bowel syndrome:
peppermint
black pepper
sweet marjoram
fennel
Massage oil: Add 10 drops of these essential oils either alone or in a combination to 20ml grape seed oil, mix it and store it in a dark glass bottle. Massage the abdomen using this oil gently, in a clockwise direction right before going to bed. A full body massage using this massage oil would also be highly beneficial.
Bath: Add 5 drops of each essential oils to a tolerably hot tub of water preferably before bed time and enjoy it for 15 minutes. For best results, follow with massage.
As you can see, IBS treatment can be quite multi-dimensional in many cases, however it is not so complicated and in the end it is well worth the effort!
Category: Body, Irritable Bowel Syndrome (IBS)