What is considered constipation in babies? How frequent are bowel movements at such a young age? What can you do to relieve constipation in babies?
Constipation in babies is a condition, which needs to be promptly attended to, as when it happens for the first time, it can potentially become the beginning of a never ending cycle. This in many cases happens, because it would hurt the infant to push out the hard stools, which have built up within the intestinal tract. Small cracks surrounding the anus in some cases might also appear, which can bleed and result in even more pain for the infant.
In order to avoid this, your child may try to delay bowel movements, which will only make the stools stay inside for a longer period of time. Consequently, his body would take up extra water from his stools making them much harder. If this happens, it will lead to chronic constipation in babies.
Constipation in Babies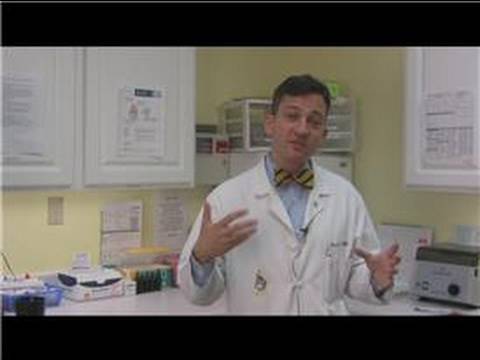 What causes constipation in babies?
Baby formulas aren't anywhere near as easily digested as natural breast milk, and so deposit considerable amounts of residue inside the intestinal tract. Therefore in bottle fed infants constipation is a lot more prevalent and soy based formulas are a whole lot worse when compared to cows milk based products. A small baby's digestive tract is just not suitable for all this stool bulk and retained residue. It can become typically unpleasant and really difficult for many babies to excrete.
Breast fed babies on the other hand obtain various beneficial bacteria allowing their colon to digest most of the – otherwise hard to digest – amino acids in milk. There is also a substantial amount of Motiline (a hormone) which is present in breast milk, this improves the movements of the digestive tract. Due to this, their stools are much softer, and their motions are much easier.
In babies over 6 months when they start out on semi-solid foods for the first time, the regularity, appearance, smell and consistency of their stools will be based on what they eat. The stools will start looking a lot more like regular stools and the sequence of bowel movements will also change accordingly. When this happens, infants may become mildly constipated. The reason being is that the digestive tract will have to adjust and get used to the completely new nutrients and their composition.
What can you do to relieve or prevent constipation in babies?
Try the following baby constipation remedies:
It is beneficial to give supplementary fluids, such as cool, previously boiled water 3 times a day or if the baby is more than 3 months old you can dilute baby juices with water in a 50:50 ratio until your baby is 9 months old. It is true! Prune juice does wonders.
If the baby is formula milk fed, you need to refer to the instructions on the box very carefully. Mixing it too heavy by adding more than the suggested measure of formula can result in constipation as well as other issues. You can find various types of formulas today that you can purchase, and generally speaking they are all of similar quality. However, it is better to always stay with the exact same brand, as different types may need different dilutions.
Warm bath water will make babies calm and relaxed, therefore it is easier for them to pass stools. While you are washing the bottom, apply a little petroleum jelly around the rectal area.
Massage the tummy outwards, in circular motions using baby oil on your hands. Warm up your hands before you begin by rubbing them together and only proceed if your child feels relaxed and comfortable about it.
Lie your baby on his/her back and turn the legs gently in a slow cycling movement. This will stimulate bowel movement by putting mild pressure on the colon and abdominal muscles.
Use Heal Constipation, a purely natural product especially formulated for infants, made by Healing Natural Oils
How common is constipation in babies?
60% of all babies experience constipation at least once and when it is addressed soon after it occurs, it will usually be easy and straight forward to treat. So please keep an eye out for constipation symptoms.
Articles related to "constipation in babies":
Constipation, which is a condition associated with the digestive system can cause severe pain and discomfort. It can lead to the development of several health concerns and if you are a regular or long-term sufferer you may benefit from using a combination of constipation remedies. There are several remedies for constipation available and using them is not only important because you need to ease your discomforts, but also because you want to be able to prevent it affecting your health. [...read more]
There is a generic definition of foods for constipation, which can be helpful in most cases, however, in order to get the most benefit out of your diet, it is important to be aware of what has caused your condition and target this factor. There are several foods for constipation, which need to be the [...read more]
If you are prone to developing this health issue, in order to prevent it, it is wise to be aware of the foods that cause constipation. Limiting the consumption of constipating foods is an important part of constipation treatment and prevention. Regardless of what the causes are, your condition can always be eased by dietary [...read more]
Whether you suffer from long-term bowel irregularity because you have an underlying health issue or you are experiencing the symptoms of this ailment for the first time, there are numerous home remedies for constipation that should relieve your discomforts within hours. We can all suffer from episodes of occasional constipation, but when [...read more]
Constipation symptoms can become a serious concern and a source of emotional and physical hardship for many of us. Particularly for women, with twice as many cases of constipation reported in comparison to men. Primary constipation symptoms can be simply defined as difficulty or infrequency in the passage of stools, but there is a lot [...read more]
Category: Babies and Children, Body, Constipation