An overworked muscle in the foot or leg may suddenly go into a spasm, causing excruciating pain. This is often referred to as a Charlie Horse.
A Charlie Horse is a well known expression in the US for particularly painful muscle spasms resulting from cramps in the muscles of the legs, especially if the body is not adequately hydrated or contains insufficient electrolytes. When that happens, it  lasts from moments to several hours. This term could also mean severe bruising in this area, which will typically end up causing a hematoma and quite often result in severe pain as well as loss of function. Here we will look at a few effective muscle cramp remedies to help you recover rapidly.
Charlie Horse Description and Causes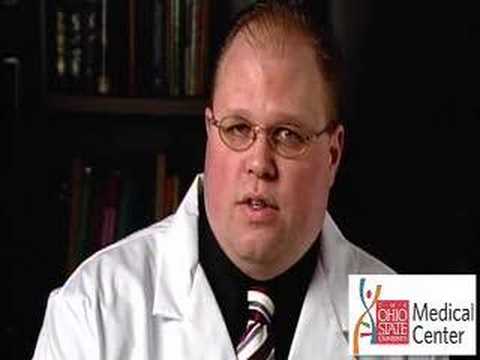 Charlie Horse and Muscle Cramp Remedies
If it is a recent injury, apart from chronic muscular aches, stiffness can be also related to a Charlie Horse. In this case do not massage the area as it could further aggravate the condition. A cold compress with German chamomile oil would be the one of the most helpful muscle cramp remedies in this case.
Older Charlie Horse injuries on the other hand would manifest as a dull ache or muscular tension, which would benefit from hot baths and massage.
Cold German Chamomile Compress
Pour 500ml water into a clean bowl, add a few ice cubes and 5 drops of German chamomile essential oil. Mix it, dip a clean cotton face cloth in it, wring out the excess, and apply it to the affected area until it becomes warm. Repeat it 3 to 5 times, adding in more ice as necessary. This should soothe the pain as well as reduce the inflammation.
Once the swelling has subsided, hot salt or vinegar baths will relax taut muscles and facilitate healing of the damaged tissue.
Aromatic Dead Sea Salt Bath
Start running a tolerably hot bath and while the water is running add 250g Dead Sea Mineral Salts. After the bath has been filled, add 5 drops of geranium essential oil, 5 drops of ginger essential oil and 5 drops of rosemary essential oil. Use this aromatic Dead Sea salt bath for 20 minutes before bedtime for 2 weeks or more, depending on the severity of your symptoms.
Aromatic Vinegar Bath for Charlie Horse
Add 15 tbsp cider vinegar and the following essential oils to a tolerably hot bath:
3 drops lavender essential oil
3 drops sweet marjoram essential oil
3 drops black pepper essential oil
3 drops rosemary essential oil
Cider vinegar – besides being an age-old remedy for the skin – is a well known remedy for aching muscles. In this bath recipe the added muscle-relaxant essential oils will increase the vinegar's soothing properties.
Massage Oil Blend For Charlie Horse and Muscle Cramps
Add the following ingredients to a 100ml dark glass bottle:
15ml macerated hypericum oil
20 ml grape seed oil
4 drops grapefruit essential oil
4 drops Clary sage essential oil
4 drops coriander essential oil
4 drops German chamomile essential oil
Shake the ingredients well and massage it into the muscles 3 times on a daily basis, this can also be done immediately after a hot bath before your body cools down.
Water – One of the Most Important Muscle Cramp Remedies
Muscle cramps – including Charlie Horse cramps – may very well be a result of dehydration or insufficient electrolytes in the body. Caffeine is a diuretic so if you are a regular coffee or tea drinker, you could possibly not be properly hydrated without knowing it. Many health care professionals believe that everyone should drink 20 ounces of water for each and every cup of tea or coffee to reverse the caffeine's diuretic qualities. Remember to drink sufficient water as an additional measure.
Category: Body, Home Remedies, Muscle Pain